Deep Dish Pizza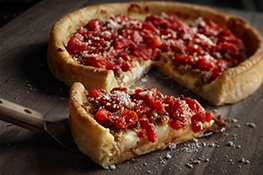 Chicago Classic
A small plate version of our famous Chicago Classic Deep Dish with sausage, mozzarella, chunky tomato sauce and romano.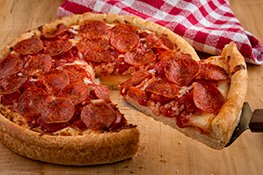 Pepperoni
A small plate Prima Pepperoni with chunky tomato sauce, mozzarella and romano.
Signature Dishes
Buffalo Chicken Mac & Cheese
Our deep dish mac & cheese topped with buffalo chicken.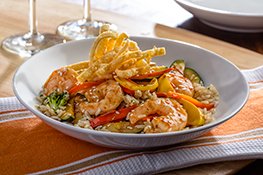 Shrimp Stir Fry
Shrimp, with fresh veggies, teriyaki and cilantro flavored brown rice.
Prefer chicken? No problem.