FISH 'N CHIPS
Served with fries and red pepper tartar sauce.
LEMON BASIL SALMON
Salmon grilled with a lemon, garlic and basil seasoning. Served with two sides.
BAKED HADDOCK
With a rich crumb topping and your choice of two sides.
SHRIMP SCAMPI
Shrimp sautéed with garlic, diced tomatoes and basil in a white wine sauce on vermicelli with parmesan.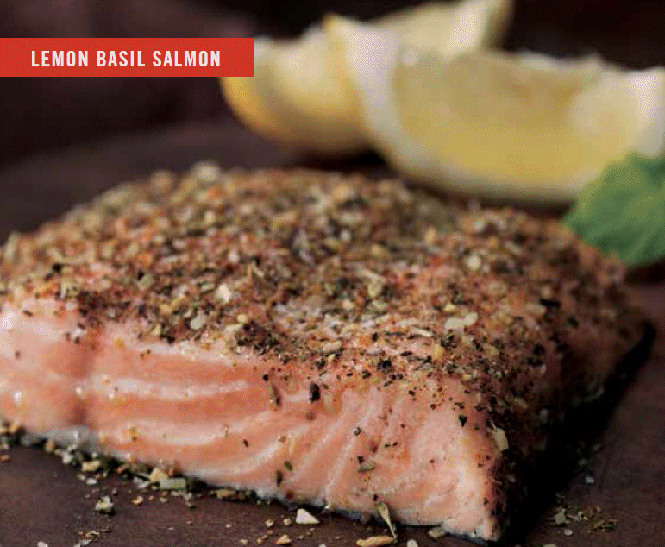 Sides
Fries
Red Bliss
Mashed Potatoes
Skinless Bake
Farro Salad
Steamed Broccoli
Roasted Vegetables
Whole-grain brown rice with Ocean Spray® Dried Cranberries