Louie Psallidas
Interim Chief Executive Officer
Senior Vice President & Chief Financial Officer
Louie joined Uno Pizzeria & Grill in April of 2008. Prior to joining Uno, Louie had worked as Senior Vice President and Chief Financial Officer of the Papa Gino's and D'Angelo restaurant brands since 2000. Prior to 2000 he worked as Chief Financial Officer of John Harvardís Brew House, also holding the role of President for his final two years with the company.
William J. Golden
Chief Operating Officer
As Chief Operating Officer, Bill Golden oversees operations for all domestic company restaurants. His responsibilities include overall strategic leadership, people development and day-to-day operations spanning across four divisions.
Dee Hadley
Chief Marketing Officer
A Marketing leader for over 20 years, Dee has held key Marketing roles in such companies as Sara Lee and Unilever, as well as held the position of Chief Marketing Officer for Yum! Restaurantís Pizza Hut division in South Korea. She most recently held the position of Senior Vice President of Restaurant Marketing for Bob Evans Restaurants in Columbus, Ohio.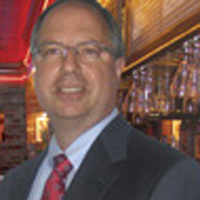 George W. Herz II
Senior Vice President & General Counsel
Mr. Herz has served as our Senior Vice President and General Counsel since 1999. He is responsible for a wide range of legal issues related to franchising, franchise relations, real estate development, intellectual property as well as the management of litigation and dispute resolution. Prior to joining Uno's, Mr. Herz was Vice President and General Counsel for Sbarro, Inc.
Edward G. Soulier
Senior Vice President - Human Resources
Ed Soulier holds the position of Senior Vice President, Human Resources with Uno Restaurants, LLC , having chief responsibility for the strategic vision that guides the organization's ability to attract, develop and retain the best talent in the chain restaurant industry. His responsibilities encompass more than 5,400 employees in fifteen states and the District of Columbia.

James Quackenbush
Chief Development Officer
James brings over 20 years of broad business experience as a member of four different restaurant management executive teams, having held progressively responsible Real Estate and Development positions with Friendly's, McDonald's, 99 Restaurant's/Charley's, and most recently Bertucci's, where he led the creation of Bertucci's exciting new "2ovens" concept.

Chris Westcott
Vice President - Uno Due Go
Chris leads the important and highly successful Uno Due Go extension of the Uno brand that is establishing a fast casual presence for Uno on college campuses, airports, and urban and suburban dining locations. Chris oversees both company and franchised restaurant operations and leads the evolution and development of this important growth vehicle for the Uno brand.